OWA For Smartphone User Manual
www.leederbyshire.com
Viewing Your Inbox
Figure 1 shows the main OWA For PDA mailbox screen. The main feature is a list of items that are in your current folder (when you first start the application, the current folder will be your Inbox). Note the red icon button at the top-left corner of the display. This is the link to go directly to your Inbox from other locations. Only when there are unread items in the Inbox, will the background to the Inbox icon will be red.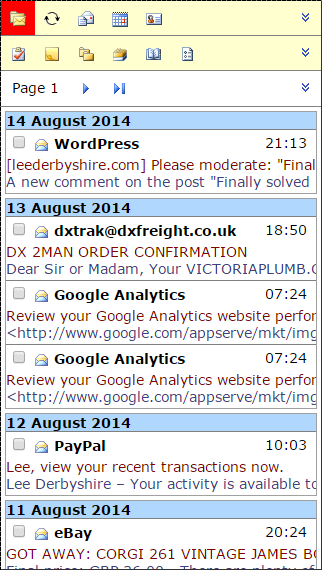 Fig. 1 - The OWA For Smartphone Inbox in the Apple iPhone 5.
At the top of the display are three menu rows. If you are a new user, it will probably not be obvious to you what each of the menu items are; however, activating the down-arrows at the right-hand side of each row will show a drop-down menu with captions that indicates the function of each item (figures 2 ~ 4). The drop-down menus will also show some additional, less commonly used, items.
The top two menu rows, whenever they appear, will always show the same items. The first menu row shows the icon buttons from where you can go directly to your Inbox folder, send a new email message, access your Calendar, and access your Contacts. From the second menu row, you can access your Tasks, your Notes, all your other Mailbox Folders, your company's Public Folders (if they are configured), your company's Global Address Lists, and configure personal Options for the application.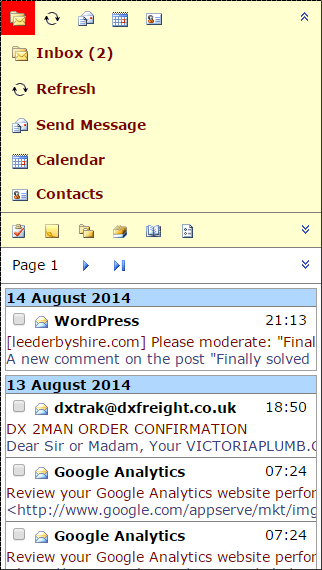 Fig. 2 - The expanded first menu.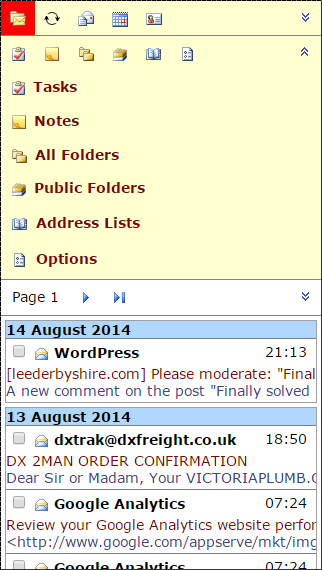 Fig. 3 - The expanded second menu.
The third menu row is a context menu, which will show different choices that depend upon where you are in the application. In the unexpanded context menu for the message listing, you can move through the items one page at a time, or go directly to the beginning or end of the list. In the expanded version of this menu (shown in figure 4), you can also go directly to a message number (if you know it), apply a filter to the listed messages, display a list of all the folders in your mailbox, create a new folder at the current location, and view a list of deleted and recoverable items.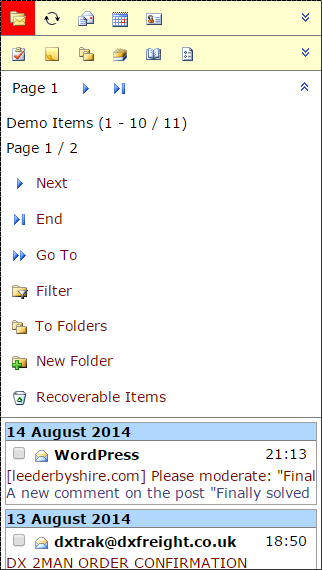 Fig. 4 - The expanded context menu.
At the bottom of the message listing page are two buttons: one for deleting multiple messages, and another for marking multiple messages as unread. These are used in conjunction with the checkboxes down the left-hand side of the listing. Icons beside each message indicate whether or not it has been read, if it has attachments, if it is of high or low importance, and if it has been marked for follow-up.

Fig. 5 - Checkboxes and action buttons in the message listing.