OWA For Smartphone User Manual
www.leederbyshire.com
Reading a message
Click on the subject line of a message in the listing to open it for reading. By default, it will be displayed in plain text, as this is generally a safer format. The plain text message display is split up into pages, so that very long messages can be downloaded in manageable segments. There are arrow icons at the top and bottom of the message display to enable navigation throughout a long message body.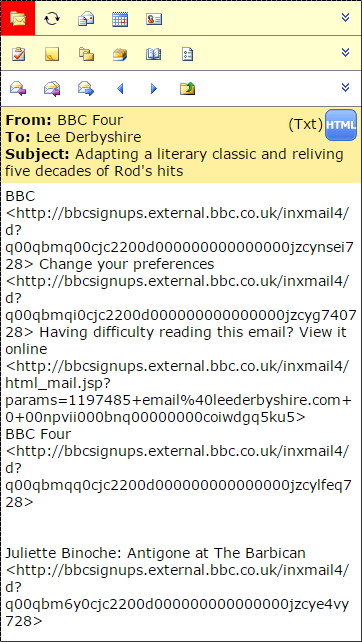 Fig. 6 - Reading a message in plain text in the Samsung Galaxy S4.
If you are confident that the message is from a safe source, you can then click the HTML button to view it in HTML. HTML messages can only be downloaded in their entirety, so large messages may take a long time to download wherever the available bandwidth is limited.

Fig. 7 - Reading a message in HTML.
The context menu for the read message display is different to the message listing context menu that you have already seen. From the unexpanded context menu, you can reply to and forward messages, navigate to the previous and next messages in the list, and go back up to the folder that contains the message. From the expanded version of the context menu (shown in figure 8), you can also create a new message that uses the current message as a template, and delete the message. From the Actions context menu item, you can also mark the message as unread, mark it for follow-up (or clear the follow-up), move the message to another folder, view all the recipients of the message, and view the internet headers of the message.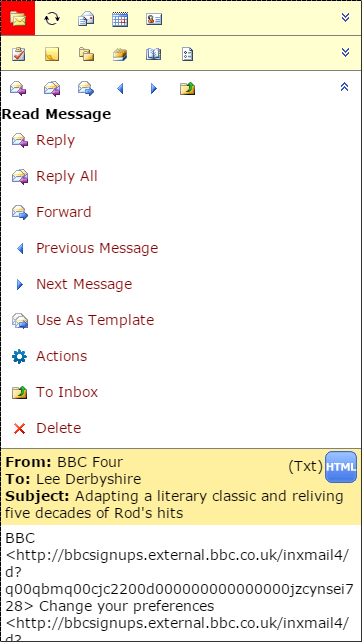 Fig. 8 - The read message context menu.
Sending a message
To send a new message, select the third icon button from the left in the top menu. You will see the input form shown below (figure 9). On the main page, you can type the recipient, the subject, and the message body. There are also buttons that you can use to access address lists and contacts, add CC and BCC recipients, save the message for editing later, discard and delete the message, clear the form to start over, configure various options for the message (such as asking for delivery and read receipts, and setting the importance level), and adding attachments. Finally, there is the button to send the message.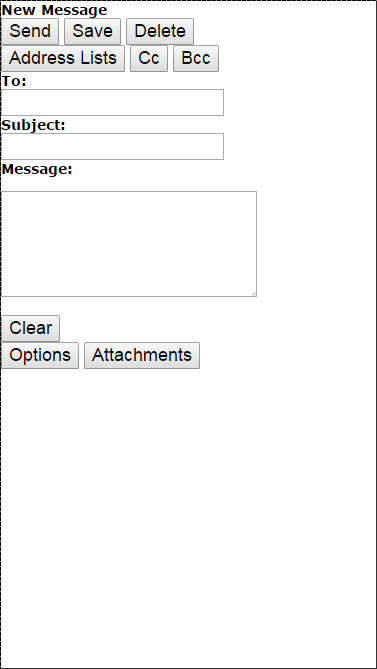 Fig. 9 - The OWA For Smartphone send new message screen in the Apple iPhone 6.