Sometimes, you just want to get rid of an Exchange Public Folder database. And Exchange is usually very reluctant to let you do it. It will complain about Replicas. It will tell you to move it to another server first (usually, you don't have one). 'But I just want to get rid of it', you say.
ADSI Edit will help you do it. It's a bit brutal, and rather dangerous, so take extreme care with your fingers. Start adsiedit.msc from the command line, and then connect it to your Configuration container.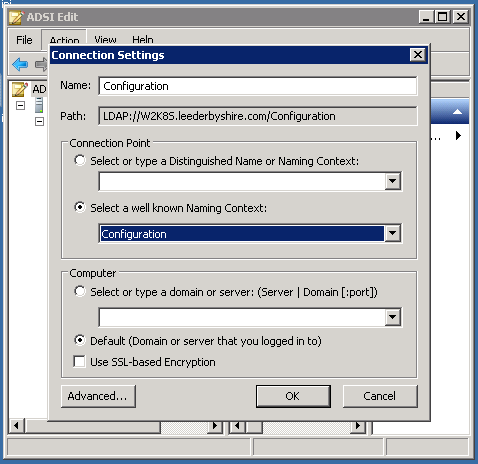 Then, navigate to the Public Folder database at
CN=Configuration,yourdomain.com
Services
Microsoft Exchange
First Organization
Administrative Groups
Exchange Administrative Group (whatever)
Databases
YOURDBNAME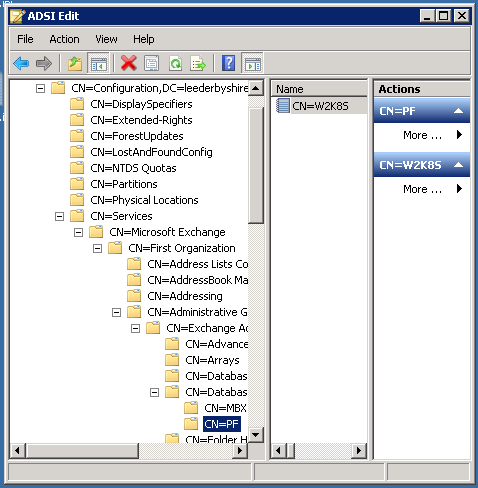 CAREFULLY, make sure the database is selected, and delete it. YOU CAN'T UNDO THIS. Then go to the Services applet, and restart the Exchange Information Store service. If all goes well, the Public Folder database will have gone from the Exchange Console. The files will still be on the disk, though, so you could possibly get the data back in the future.